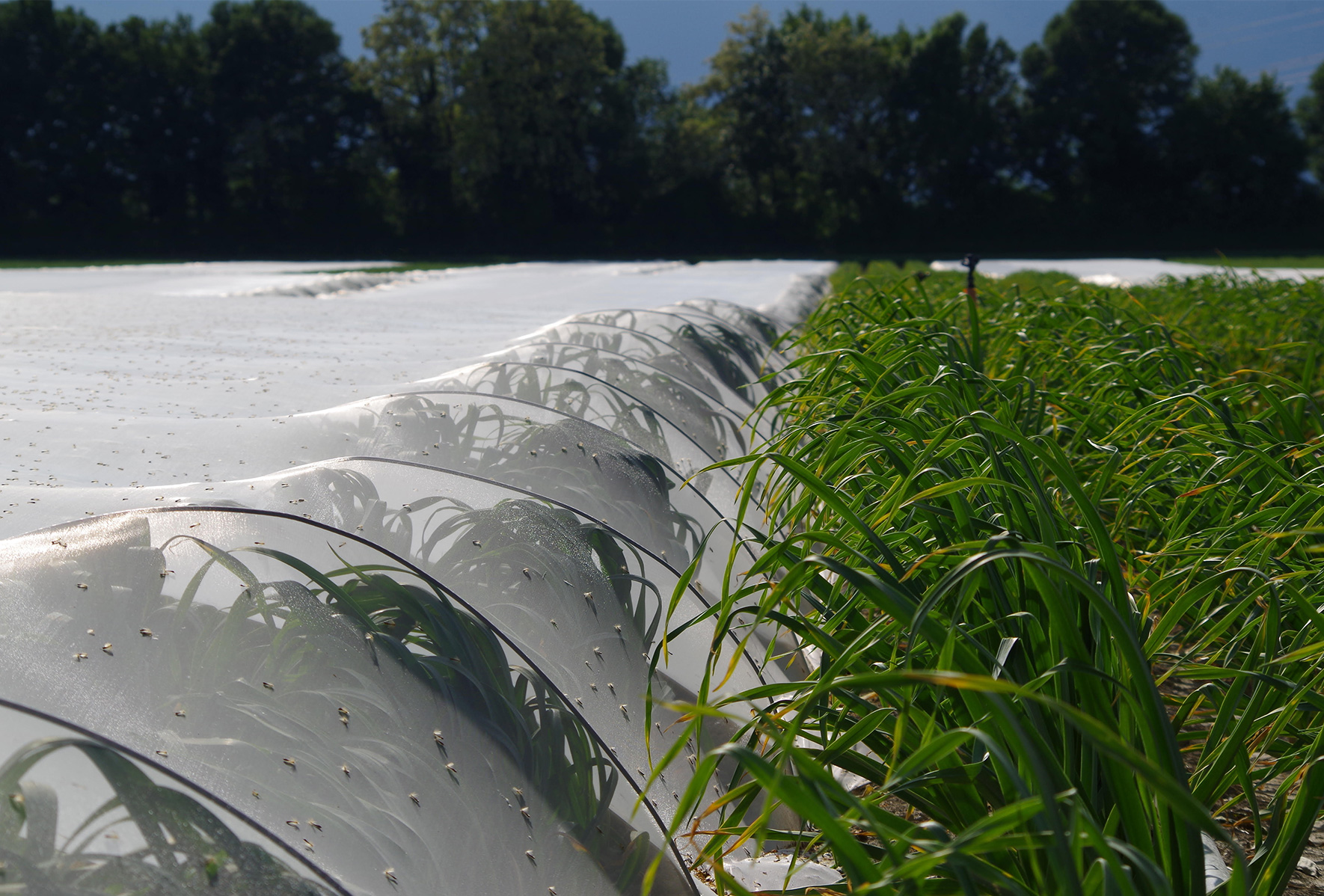 The Drôme area, the labelled garlic of Drôme and the garlic chain
The Drôme area benefit from favorable conditions to ensure quality products. It has several garlic varieties : autumn white garlic, purple garlic (seeding plants and consumption), autumn and spring shallots (round, grey, half-long and long), onion (early yellow onion, etc) and poireau de printemps.
Since 2008, the garlic from Drôme has been labelled as a protected geographical indication know as « Ail de la Drôme » produced in a precisely determined area of the Drôme French department. Historically, Drôme is a craddle of garlic production in France. Its climate is a Mediterranean-alpine type, sunny and very windy which are the key factors for garlic production. Therefore, there is a solid tradition and a know-how of garlic production passed on through generations in Drôme.
In France, garlic varieties were freely grown until the 1960's then have been subject to a long process of regional selection by the INRA (the National Institute of Agricultural Research) that has selected the Drôme garlic to make its subsequent clones know today as Messidrôme and Thermidrôme.
The protected geographical indication applies to the production in a very restricted area, of consumption garlic of both Messidrôme, Messidor, Therador, Sabadrôme, Sabagold and Thermidrôme planting varieties (source: Association des Producteurs d'ail de la Drôme).
The protected geographical indication label implies a strict compliance to defined specifications of production.
Most of garlic producers in Drôme are organised as a coop in order to pool resources and remain at the forefront of latest advanced technology. In 2018, the Drôme department producted 458 hectares of garlic (source: Prosemail).
The Drôme department is not the sole garlic producer in France. In 2019, France cultivated 3 485 hectares of garlic for a yield of 25'000 tons of garlic.
France is the fourth European producer of garlic after Spain, Romania and Italy.