English

KNOWING VARIETIES FOR A SMART CHOICE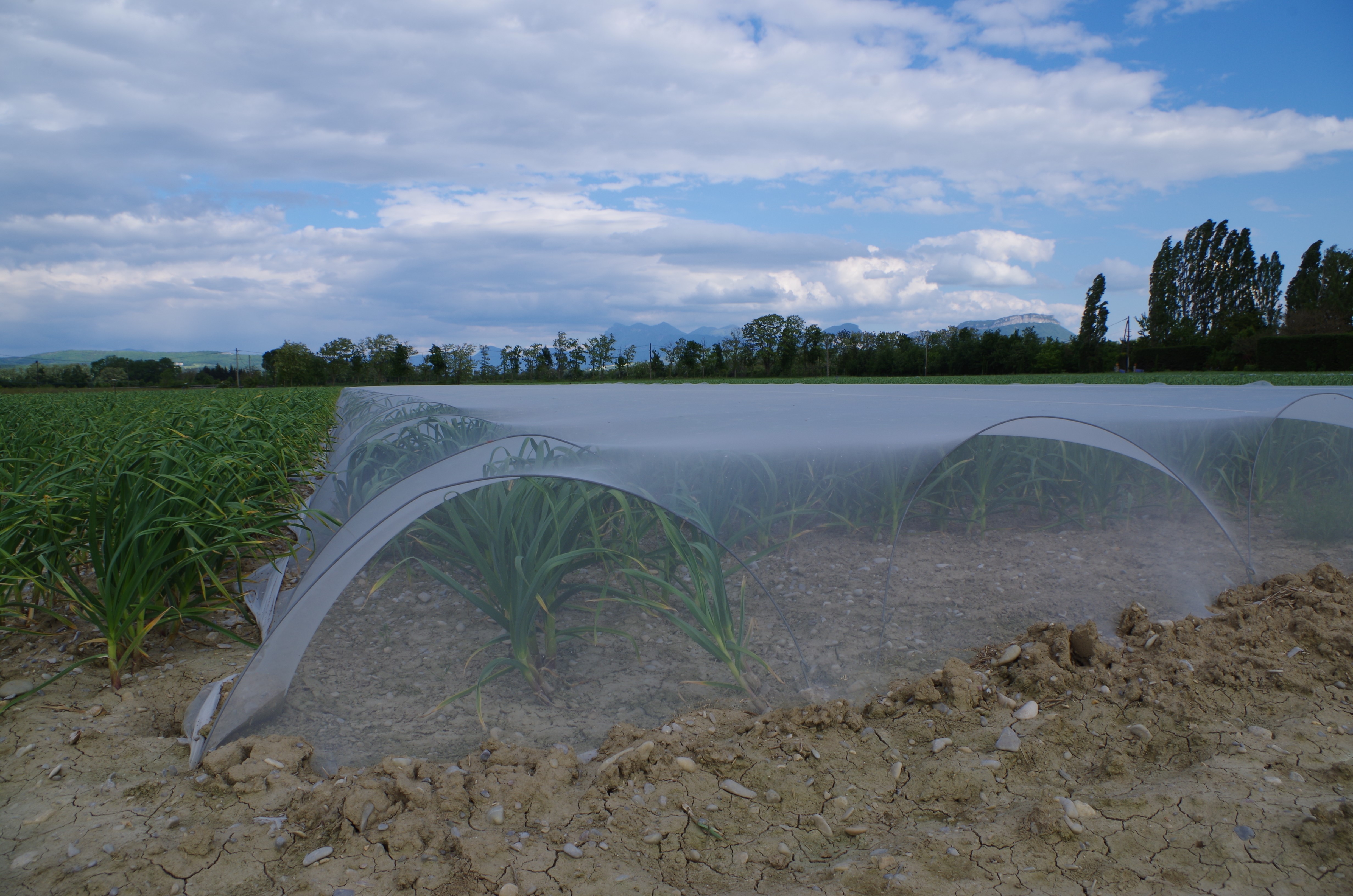 GARLIC
-    Autumn garlic
Purple or white garlic with no flower hamp (except very early varieties), to be sold as fresh garlic or half-dry.
Good conservation (up to 6 month off refrigeration), good regular yield.
Planting in October and November and harvest in June or early July depending on regions.
Varieties : Germidour, Messidrôme, Thermidrôme, Messidor, Sabagold, Rustisem, Therador.
- Very early autumn garlic
Purple garlic but new white variety have been developping
To be sold as fresh garlic from May.
Planting in September and october.
Poor conservation.
Varieties : Primor, Precosem.
- Spring garlic
Pink type garlic with floral hamp, late variety due to its late cropping, long conservation,
Varieties : Flavor, Cledor, Gayant
- Hardneck garlic :
Pink garlic with hard neck, hardy, good conservation.
Planting from late autumn to early winter and harvest late June to early July.
Variety : Edenrose.

SHALLOT

- Pink shallot (Jersey type) :
Long : elongated and regular bulb with copper-yellow scales and a vividly coloured flesh. A delicate taste with an aromatic flavour. The long shallot is an earlier variety than the half long shallot.. Longor, Jermor, Pesandor, Vigarmor
Half long : rounded shape with copper pink or red scales. Mikor, Melkior
Round : mainly cultivated in eastern France. Hermine,
- Grey shallot :
a breed of Jersey, long and arched bulb, thick an solid scales of grey colour, pink to purple flesh. Strong taste and with medium preservation properties (6 to 7 months). Mainly produced in southern and eastern France.

- White shallot :
ONIONS

For detailed information, please refer to the contemplated variety




---